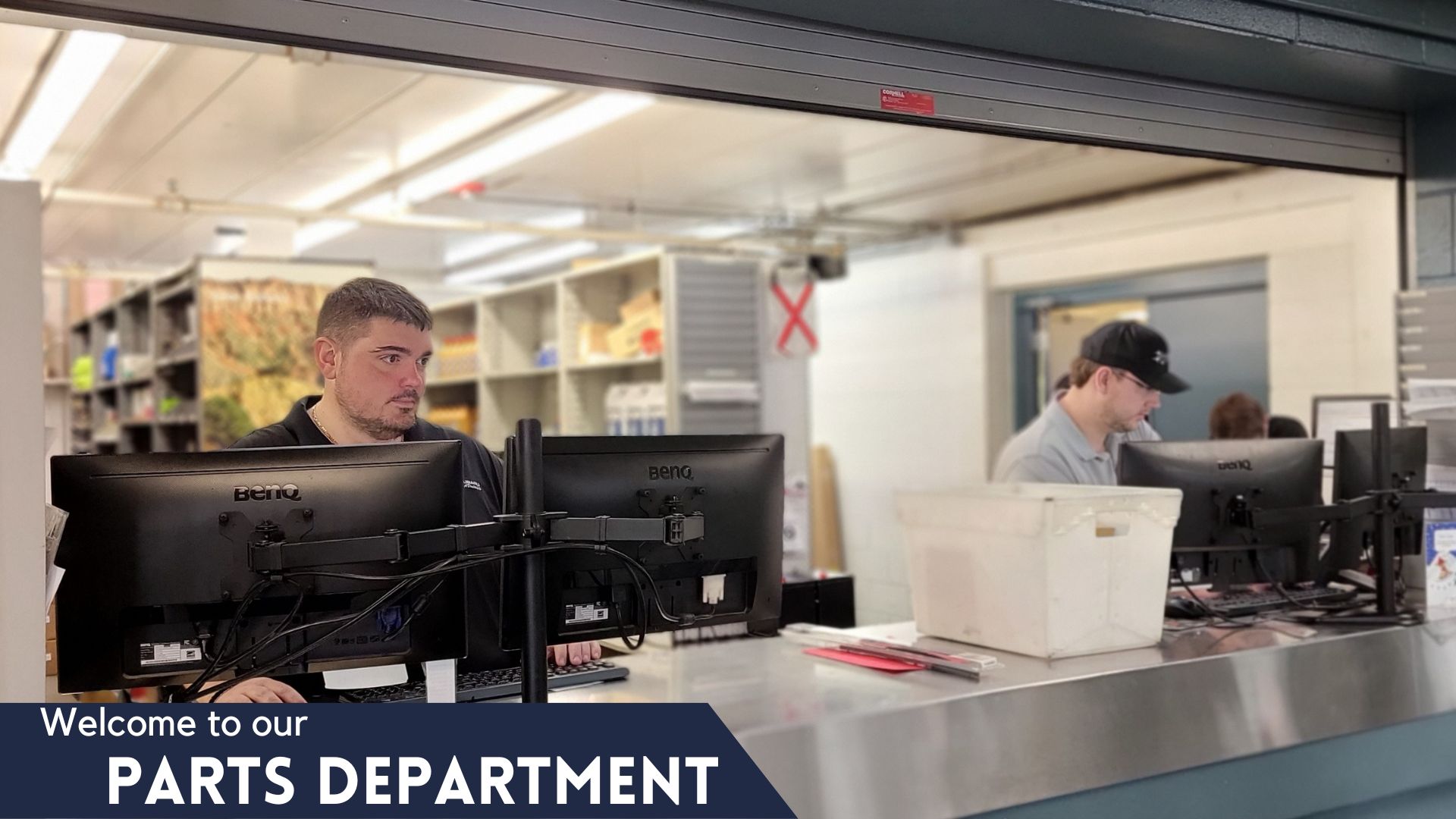 The Parts Department at Grand Subaru maintains a comprehensive inventory of high quality genuine OEM parts. Our highly knowledgeable staff is here to answer your parts inquiries. Should we not carry a part for which you're searching, we can always order it for you and receive it within a timely manner.
Most common parts that need maintenance
Keeping your car in good shape is the key to a positive automotive ownership experience. It will not only help your car avoid breaking down or develop nasty problems but also improve safety and fuel economy.
The following are some of the most important parts of your car that needs to be regularly serviced.
---
Engine oil (every 3,750 miles)
Engine oil is the lifeblood of the engine. It keeps it friction-free, cleans out unwanted particles, and even helps in cooling it down. Engine oil decays over time and needs to be regularly changed to keep the engine in good condition.
---
Tire pressure (every 3,750 miles)
Tire pressure affects handling, fuel economy, and tire wear. Tires tend to lose pressure through use, making it important to regularly inflate them as per the manufacturer's recommendation to make the most of them.
---
Oil filter (every 7,500 miles)
When the oil filter becomes too clogged, the system is designed to let the oil completely bypass it straight to the engine. That's better than having no oil at all, but it's far from ideal, so the oil filter should be replaced about every other oil change.
---
Tire rotation (every 7,500 miles)
No tire experiences wear at exactly the same rate as another. To even out the wear, tires should be rotated about every 7,500 miles. This is usually done by swapping the front and rear tires, possibly in diagonal. This will extend the tires' life as much as possible.
---
Belts and hoses (every 15,000 miles)
Belts and hoses not only help run the engine but are also responsible for providing power to the air conditioning compressor, cooling fan, power steering pump, and other crucial vehicle features. Needless to say, it's important to get them checked regularly for imperfections.


Grand Subaru Parts Center | Shop OEM Parts Today
For a full range of genuine OEM Subaru parts, contact the Grand Subaru parts center in Bensenville, IL. Our parts department carries a wide variety of high-quality Subaru parts and accessories for your vehicle, and our factory-trained technicians can help you with information and installation. Not sure what part your vehicle needs? We can help with that! Just call our parts center at (888) 781-9086 or contact us online. You can also schedule service to have maintenance or parts replacement work done on your vehicle.
View Our Genuine Subaru Parts for Sale in Bensenville, IL
To keep your car running at top efficiency and performance, we recommend using genuine Subaru parts for your repair and maintenance work. Genuine Subaru parts are manufactured using the original material specs and dimensions, so you know that they will match your Subaru perfectly when it comes to fit, finish, and durability. This sets them apart from aftermarket parts, which can sometimes be made to more general specifications. At Grand Subaru in Bensenville, IL, we offer a full range of genuine OEM Subaru parts for sale. Just use our online parts order form to get started, and give us a call at (888) 781-9086 if you have any questions.
See Our Latest Coupons & Specials
Whether you are looking for regular maintenance items and consumables like oil filters and brake pads, or you need larger components like shocks, wheels, or drivetrain parts, make sure you look through our parts specials and coupons to see whether there's an offer that will help save you money. Offers change periodically so make sure to check back often.
Popular Subaru Parts for Sale
You'll find a wide range of the most popular Subaru parts available at Grand Subaru, including:
Brake pads, rotors, and drums
Oil filters and engine oil
Batteries and starters
Hoses, pumps, and fuel system components
Windshield wipers and blades
Spark plugs, fuses, wires, and electrical system parts
Radios, electronics, and infotainment system components
Air conditioning system components
Engine and transmission parts
Shocks, struts, and suspension components
Wheels and tires, including performance tires and all-weather tires
Appearance and trim parts
Meet Our Service Team Today
At Grand Subaru, we are committed to providing exceptional service to every one of our customers. Our service center team includes factory-trained mechanics who have undergone instruction and certification in the inspection, maintenance, and repair of Subaru vehicles. Trust the dedicated members of the Grand Subaru team to help you keep your Subaru running smoothly and reliably.
Schedule Your Parts Service Today!
Don't put off ordering and installing those new parts you need for your Subaru - get started today when you schedule service at Grand Subaru in Bensenville, IL. Our dedicated team will work with you to find and install the parts you need.
Schedule Service