You may be asking yourself, why buy a Subaru? Grand Subaru near Chicago, IL, is here to answer that question. With a multitude of sedans, hatchbacks, and SUVs to choose from, it's easy to find your perfect match. Browse our new inventory to find the Subaru model that works well with your commute, then pair it with one of the special offers from Grand Subaru. Give our team a call at (888) 840-3934 or contact us online if you have any questions about any available Subaru models.
​Designed to Deliver the Best Driving Experience Possible
There's nothing better than having the vehicle you drive deliver a satisfactory ride. No matter the Subaru you choose, you can expect constant opportunities for a smooth commute. Check out some of the specifications of Subaru models in the following categories.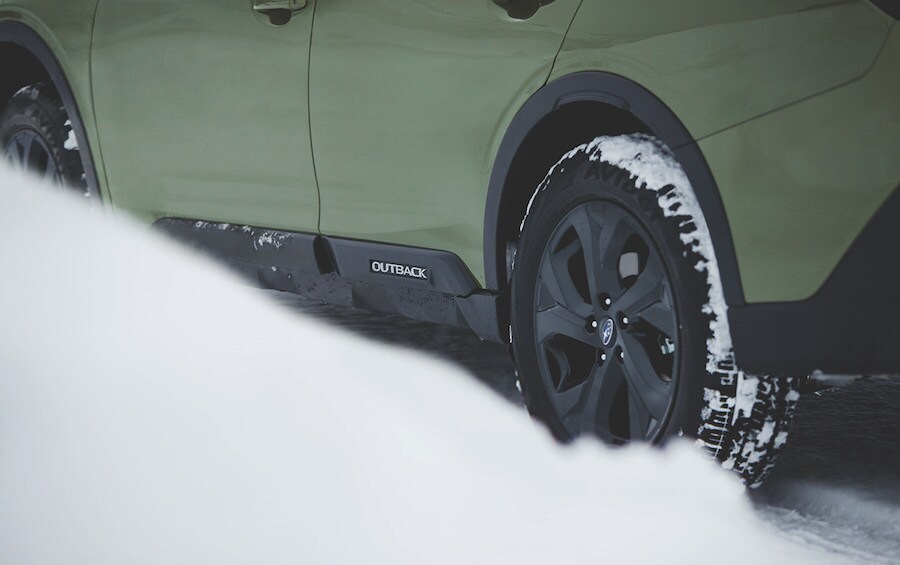 Symmetrical All-Wheel Drive
With the perfect balance of both traction and balance, you can expect symmetrical all-wheel drive to keep you secure in the most dire of climate conditions. Optimal performance and control can be found on every Subaru model, since symmetrical all-wheel drive is standard on every model.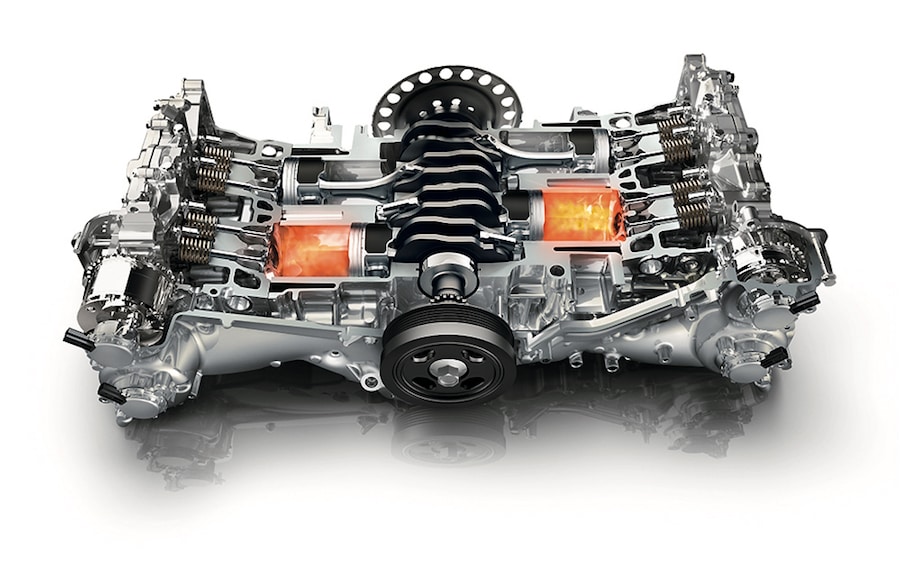 BOXER® Engine
The BOXER® engine is built with a horizontal design allowing for a maximum transfer of power. This drivetrain is optimally crafted and includes a low profile, ensuring the pistons move horizontally and the vehicle remains perfectly balanced.
​Committed to Keeping You & Your Loved Ones Safe
Subaru knows how important your friends and family are to you, so that's why a multitude of safety technologies are offered with each sedan, hatchback, and SUV model in the Subaru lineup. Learn more about the safety that Subaru provides below.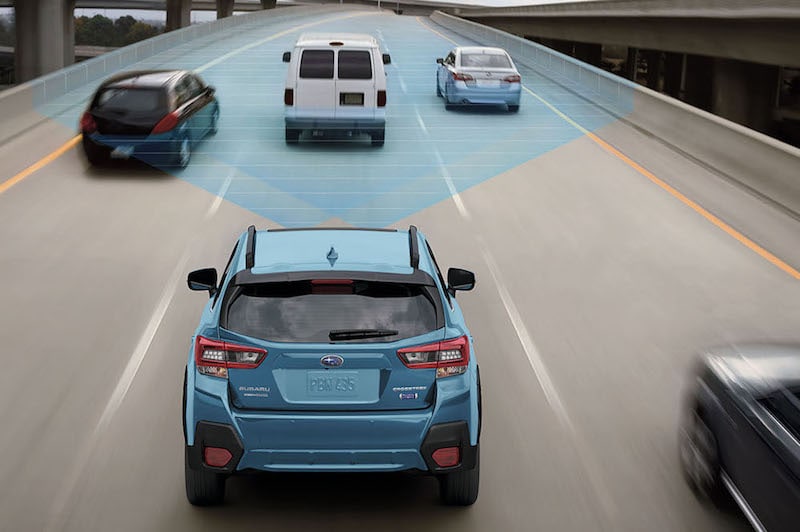 EyeSight® Driver Assist Technology
Trust in EyeSight® Driver Assist Technology to prevent crashes and injuries to you and your passengers. With a prevention rate of 85 percent for rear-end crashes with injury, you'll always know your Subaru has your back. You can also expect to find impressive features like adaptive cruise control, lane keep assist, pre-collision braking, and pre-collision throttle management.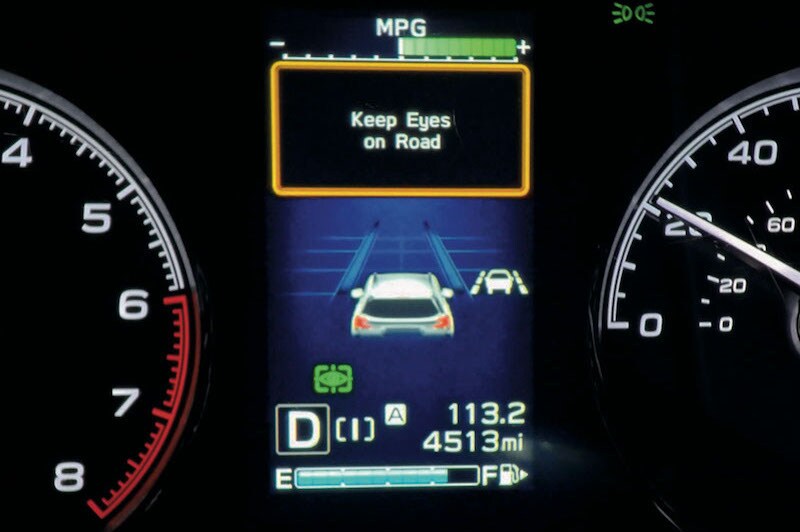 DriverFocus™
If you're feeling distracted or drowsy, DriverFocus™ will provide you with auditory and visual stimulation to alert you to your potential danger. With this remarkable feature, it's like Subaru provided you with a copilot every mile you drive.
​Stay Connected, Entertained, & Safe While on the Road
Subaru promises that the technology included in your sedan, hatchback, or SUV's cabin has what you need for an entertaining daily drive. We've covered what the STARLINK® multimedia system can do to elevate your commute below.
STARLINK®
If you want to stay connected to music, news, entertainment, and navigation, then the STARLINK® Subaru system is right for you and your passengers. Wi-Fi® connectivity keeps you in the know, while Apple CarPlay® and Android Auto™ ensures complete connectivity between you and your smartphone.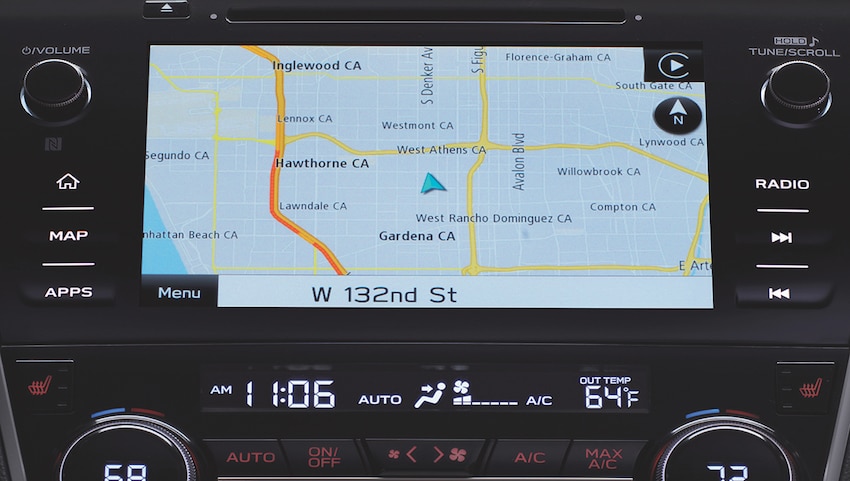 Test Drive a Subaru Sedan, Hatchback, or SUV Near Chicago, IL Today
Ready to test drive one of your favorite Subaru sedans, hatchbacks, or SUVs at Grand Subaru? Our dealership near Chicago, IL, has a new inventory ready with any model you've been searching for. Feel free to give our team a call at (888) 840-3934 and we'll gladly set you up with a test drive.