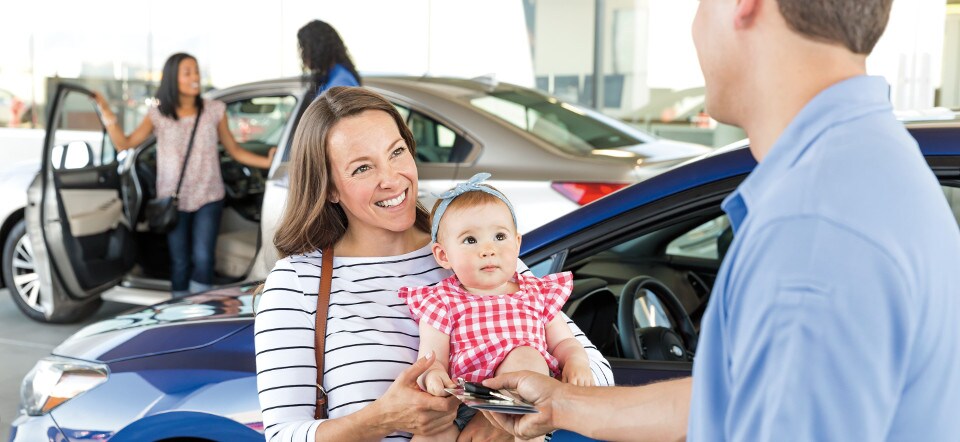 One of the keys to ensuring your Subaru is reliable for miles to come is performing routine maintenance on your vehicle. There are a number of important aspects of your vehicle you should closely monitor, and the service experts at Grand Subaru in Chicago, IL can do it for you. Our state-of-the-art service center is staffed with factory-trained technicians who are prepared to get you back on the road. Check out the services we offer below, and then schedule your next appointment by calling (866) 455-7549.
Maintenance
It is important to keep up with routine maintenance to ensure the longevity of your Subaru. Whether you need an oil change or a simple bulb or wiper blade replacement, the service center at Grand Subaru is prepared to assist you.
---
Brakes
Brakes are an important component of your Subaru. Our trained technicians are experienced in brake inspection and replacement. At Grand Subaru, we will utilize the correct parts specifically engineered for your exact model.
---
Tires
Tires are a notoriously overlooked aspect of a vehicle. Tires support your vehicle's load and transmit traction and braking forces to the road. Whether you need a tire inspection, rotation, or a completely new set, our Subaru service center has you covered.
---
Battery
Your car battery starts your engine and works to keep it running, so it is important to ensure it is in good working order. Have your battery inspected or replaced at our dealership.
---
Indicator Light
Indicator lights can warn you of potential problems or components of your vehicle that need attention. Anytime an indicator light appears on your dash, bring your vehicle in to Grand Subaru and we can diagnose the issue. Are you unsure what a certain symbol means? Simply click on one of the icons below to learn more.
---
Schedule Service
* Indicates a required field