Exciting Car Dealership Jobs & Opportunities at Grand Subaru
If you love the idea of joining a trustworthy team of professionals at a reputable dealership in the Bensenville, IL, area, consider exploring the different car dealership jobs we're offering at Grand Subaru! Whether your skills lie in sales, equity mining, or automotive maintenance, we're looking for a quality candidate who can help us continue to provide exemplary service for our community.
Feel free to contact us online or by phone at (888) 840-3934 if you have any questions about our current openings, and take a virtual tour of our facility to see everything we have to offer!
Our Core Beliefs & Values
Positive Attitude
Our goal is to create a friendly and cheerful environment for both colleagues and customers by maintaining a positive attitude in all aspects of our work.
Teamwork
We believe that helping others toward their success is just as important as our own, so we always work together as a team when achieving our goals.
Collaboration
While pursuing a common goal, we know that we're more effective as a team when everyone contributes their knowledge and skills, no matter the task.
Open Communication
Open and honest communication is essential in order to meet the needs of our colleagues and customers.
Continuous Support
We view each of our team and community members as family, so it's important that we offer our support in any way they need.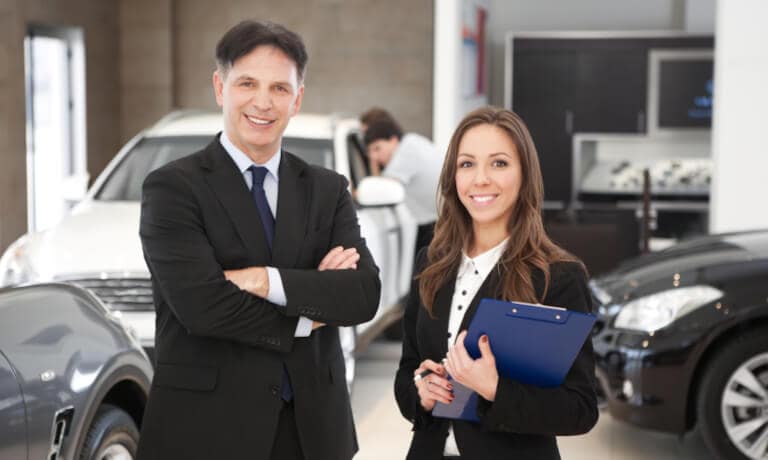 Benefits of Working at Grand Subaru
There are a variety of perks that come with working at a dependable dealership like Grand Subaru! Along with the chance to work alongside dedicated professionals, Grand Subaru offers benefits such as:
Ongoing training to enhance your skills and knowledge
Advancement opportunities
Holiday parties and volunteer opportunities to help build strong relationships with coworkers and members of the community
Competitive compensation and salary
Paid time off
Retirement programs
Health, dental, and vision insurance plans
Learn More About Grand Subaru