The 2023 Subaru Love Promise Customer and Community Commitment Award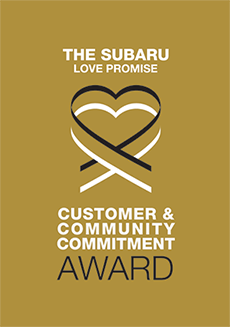 We've been nationally recognized for our dedication to our customers, our community, and the Subaru Love Promise.
We're honored to receive the 2023 Subaru Love Promise Customer and Community Commitment Award. This award nationally recognizes elite Subaru retailers who provide an exceptional customer experience at every interaction with Subaru. These retailers have also demonstrated an outstanding commitment to supporting passions and causes in their local communities in important areas such as the environment, community, health, education, and pets.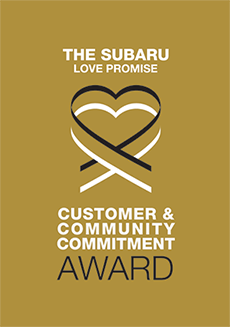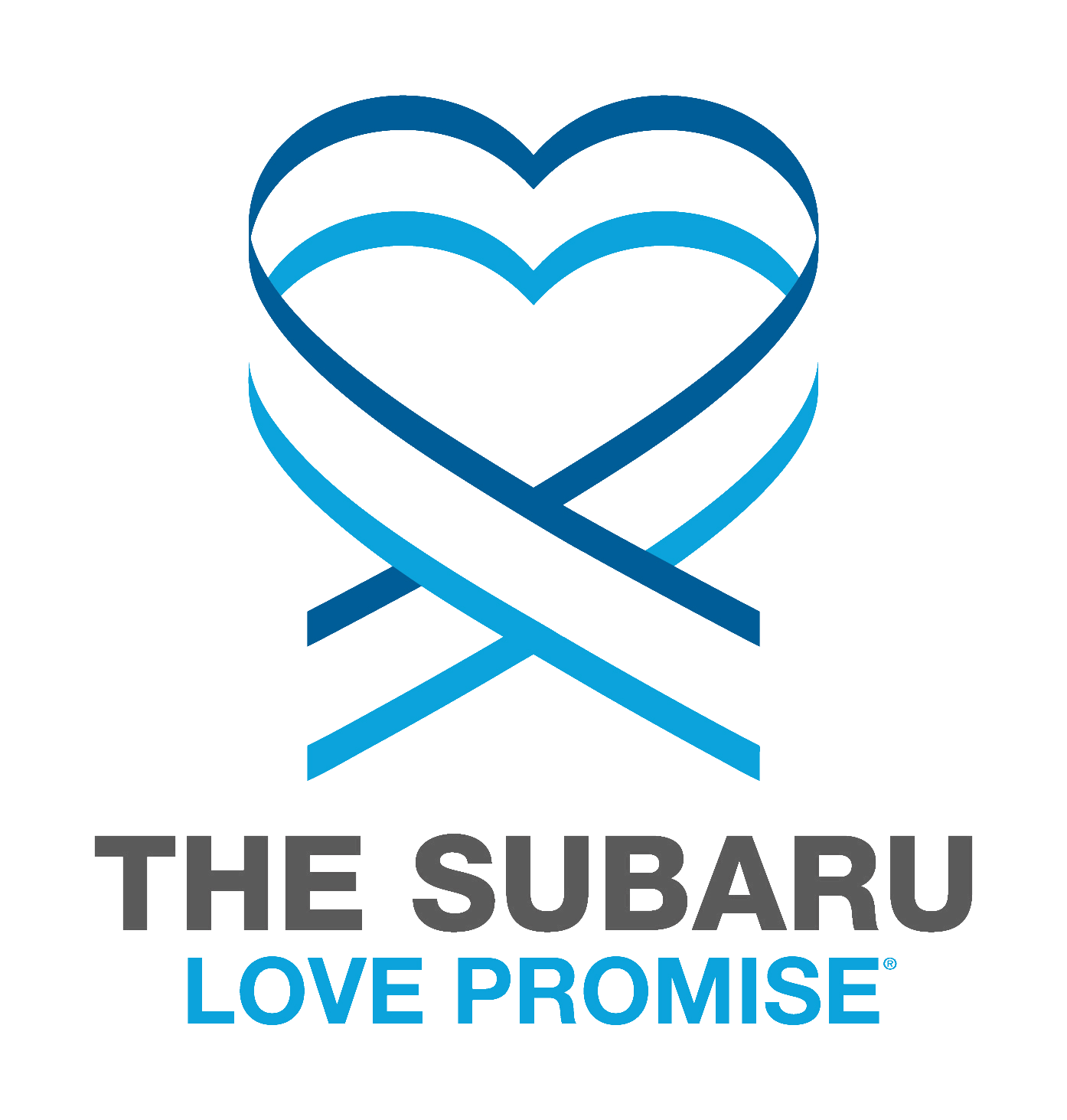 What is the Subaru Love Promise?
Subaru and our retailers believe in making the world a better place and the Subaru Love Promise is our vision of respecting all people. This is our commitment to show love and respect to our customers and to work to make a positive impact in the world.
How is Grand Subaru dedicated locally to the Love Promise?
Our Love Promise can be seen in various partnerships with local charities and non-profits. We're grateful for the opportunity, not only to be a part of our community, but to serve it as well.
Animal Rescue Foundation of Illinois
Bensenville Park District
Love Promise Stories from Grand Subaru
Subaru and Grand Subaru believe in making a positive impact on the communities in which we live and work. We uphold that belief through our Love Promise Community Commitment. Every month, we select inspiring stories from customers and partners from around our area who strive to support our collective commitment and feature them here
The Subaru Share the Love® Event is helping a community - Tom E
The Bensenville Grand Subaru and the Subaru Share the Love Event donation of $73,447.00 to the Bensenville Community Foundation has had a significant impact on the organization's ability to achieve its goals of supporting positive initiatives and innovative approaches to addressing the changing needs of Bensenville. With the generous donation from Bensenville Grand Subaru, the Bensenville Community Foundation has been able to provide more grants to local organizations working to make a positive impact in the community. The funds have supported a wide range of initiatives, including youth development programs, local arts, literacy, scholarships, and senior citizen services. The donation has also enabled the foundation to strengthen its partnerships with other organizations in the area, allowing for more collaboration and a more comprehensive approach to addressing community needs. This has led to a more cohesive and coordinated effort to support the community and ensure that everyone has access to the resources and services they need. In addition, the donation has helped raise awareness about the importance of community involvement and support, inspiring others to get involved and contribute to the foundation's mission. This has led to a more engaged and connected community, with individuals and organizations working together to make Bensenville a better place to live and work. Overall, the Bensenville Grand Subaru and Subaru Share the Love Event donation has had a profound impact on the Bensenville Community Foundation and the community it serves. Thanks to this generous donation, the foundation has been able to make a real difference in the lives of local residents, supporting positive initiatives and innovative approaches to addressing community needs and strengthening the community through engaged grant making and strategic partnerships.
---
Grand Subaru And housing Forward - Josh R
We are so thankful for Grand Subaru donating much needed socks to Housing Forward. The donation of socks means so much to both us and those we help. Not only the socks that Subaru donated but the 250 pairs of socks that grand Subaru employees donated themselves. As you know, socks are the #1 clothing need of those experiencing homelessness, and they are something that most of never have to think twice about. Most people, when getting dressed, open their drawers and pull out their most comfy, warmest, or favorite colored socks. But for those who don't have a good home, it often means walking on an average of up to 10 miles each and every day, just to find basic necessities, and while wearing shoes that are not the correct size and with socks that are worn out, dirty, and stiff. There is nowhere to wash the socks so after 2-3 days, the socks are worn through and must be thrown away. It's not pretty, but it is a reality. Additionally, one of the reasons someone who is homeless goes to the emergency room is because of a foot ailment and the best way to prevent that is to be able to wear clean dry socks on a regular basis. So, thank you, for your offer of new and fresh socks, that help protect the clients we assist from getting cold, wet, and blisters on their feet, and staying foot healthy. Again Grand Subaru will help so many of the people we work with on a daily basis get the essentials that many look over. Regards, Cherrell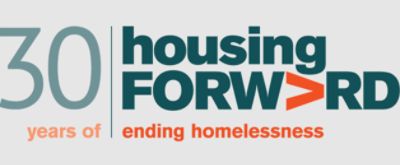 ---
Grand Subaru goes the extra mile for Earth Day! - PAUL P
Grand Subaru reached out to the Bensenville Park District to get involved in the 2022 Earth Day at Fischer Farm and upon meeting with Ryan, Caroline and Jose, we fashioned an agreement in which they not only sponsored the event, but also elevated it through their volunteerism and extras they brought. The 2022 Earth Day at Fischer Farm had its highest volunteer numbers due in large to the promotional support that Grand Subaru made through social media and in-dealer promotion. More than 120 people participated in the event, including approximately 20 volunteers from Grand Subaru, and all received t-shirts for participating, thanks to the dealership's generous financial support. Grand Subaru also elevated the event by having an ice cream truck surprise volunteers with free ice cream in the last hour as a thank you for their volunteerism. They had a display tent at which they provided information about Earth-friendly practices and recycling in addition to holding a raffle for a prize pack and giving away free Subie plush toys for volunteers. Thank you, Grand Subaru, for your efforts to make this event a special community endeavor and for your commitment to the planet and for all you do in the community. We are looking forward to working with you on this and other events in the future!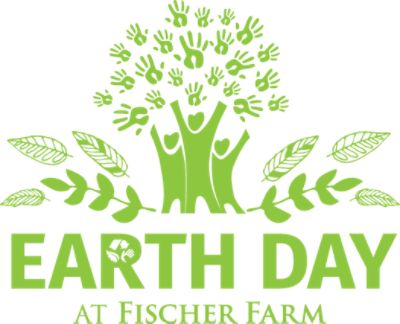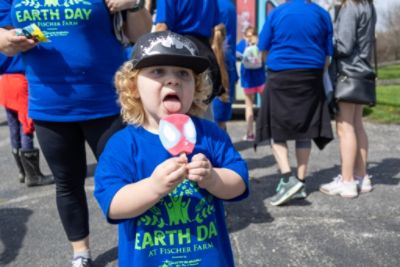 ---
Grand Subaru Provides Love and Hope to Cancer Patients - Shelby W
On July 6th, Grand Subaru and myself had the pleasure of delivering 80 blankets and 25 arts and craft kits to the Nancy W. Knowles Cancer Center at Elmhurst Hospital. These comforting gifts were accompanied by personalized messages of hope written by the Grand Subaru customers, staff, families and even their retailer's pup! Grand Subaru and the LLS Illinois Region chapter has provided these Subaru Loves to Care donations to the Nancy W. Knowles Cancer Center for over 5 years now, and each time, the Elmhurst Memorial Hospital Foundation and staff of the Nancy W. Knowles Cancer Center are always so grateful and tell us stories of the joy these items bring to their patients. Thank you to Grand Subaru in Bensenville for your generosity and support of LLS and our mission to cure blood cancers and improve the lives of patients and their families and to the Nancy W. Knowles Cancer Center staff for all that you do for your patients throughout their cancer journey.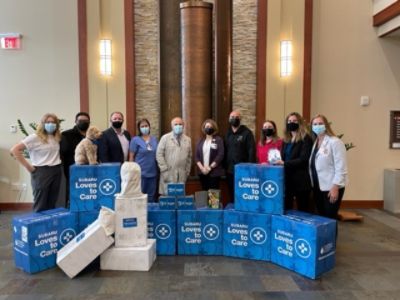 ---
6 hours for a new car? ABSOLUTELY - Ruben D
My wife and I have purchased 6 vehicles from Grand Subaru. Manager Ryan, Sales Wendy, and Service Joe have been the absolute best to work with! They have always gone above and beyond to find the cars we want and make the deal happen! This was our first time working with Chelsey in finance and Jason the Delivery Specialist and boy do they know their stuff! I hope they have a long career with Grand. We moved to Iowa and still drive back to Grand Subaru when we need a new car. For us they are tops! Ruben and Jo Ann Davila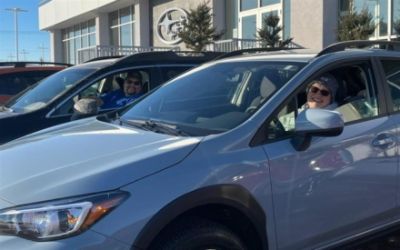 ---
Squirt's Story - Ann P
This is a story about how A.R.F.-Animal Rescue Foundation was able to help Squirt find a forever home with the help and support from Grand Subaru. Hi! My name is Squirt and I'm gonna tell you a little story about…me! I'm eight months and in my forever home and love my life, but, my story started very differently! One early morning, a very nice lady saw me on the side of the road. She was very scared I would get hit so she put me in her car and then called the Animal Rescue Foundation. The lady told the volunteer on the phone she saw me darting in between cars on a busy road. I don't know what was happening to me, but all I know is that I was very afraid, very cold and very hungry. The nice lady that found me, dropped me off at a volunteer's house and told the volunteer, named Ann, to please take care of me. I was so small…only 2 pounds, very thin, very sad and had big ticks on my ears. My foster mommy, Ann, gave me food, a bath and cuddles. I love that lady! Later that day, another volunteer, Ingrid, came over to visit Ann. I got lots of love and cuddles from Ingrid too….so far I really like being in a home and not on the streets! Ingrid told me she had a 15-year-old daughter, Tori, that I should meet! If Ann and Ingrid gave me this much love, what would Tori do? Later that afternoon, Tori came by to meet me. Tori laid down on the sofa with me and started giving me hugs, cuddles and kisses. She just held me for an hour and talked to me so softly, I even fell asleep in her arms… My life just keeps getting better and better! Tori said she loved me, but wondered if somebody was missing me and told me she was going to try to find out if I had a home. I don't know if I got lost, or I ran away, or nobody wanted me. I wondered, if Tori said she loved me so much, why was trying to get rid of me? She told me that if I was her dog, and I was gone, that she would be very sad. Ok. I understand. Over the next ten days, Tori would visit and try to find out if someone was missing me. Tori told me she posted my picture on social media, looked at websites that have lost dogs pictures on it and called some county animal shelters. No one wanted me. I was a little sad but then Tori asked her mom if she could adopt me and that I could live with them forever! I was so happy to have a family of my own…and to my surprise, I even gained a Chihuahua brother and a toy Poodle sister! That's my story. I consider myself very lucky! Many animals don't get a second chance at life or happiness... That's why it is important to adopt a rescue animal. We thank Grand Subaru for helping Squirt find his forever home and for all the food and supplies collected!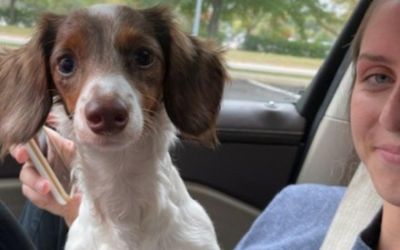 ---
Bensenville School District 2 Community Center - Lara S
This is our 2nd year of receiving clothes and house goods from Grand Subaru of Bensenville. Thank you so much for caring for our families. You truly make a difference in the lives of hundreds of families here in our community. We really do appreciate all your kind, giving hearts.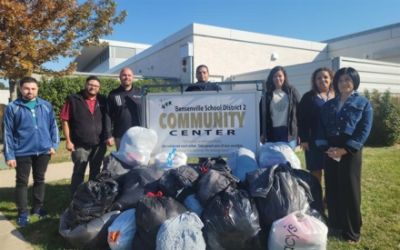 ---
Subaru loves to support young artists - Tom E
In the Spring of 2021, the Bensenville Community Foundation was given the opportunity to participate in the Subaru Share the Love Event, during which our organization received a charitable donation that allowed us to provide critical assistance to vital community organizations and services. Funds were used to support our local food pantry, coat drive, library, and schools. Without this donation, we would not have been able to launch our "Beautify Bensenville" project with our local school district, which promoted the beautification of our community, while garnering young people's interest in utilizing art as an emotional outlet. Students decorated covers for otherwise dull utility mechanical equipment, adding a vibrant splash of color to our community. BCF's mission to have a profound impact on our community and its residents was augmented by the generous donation of Grand Subaru.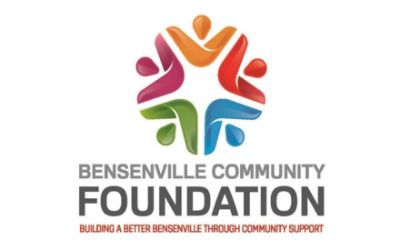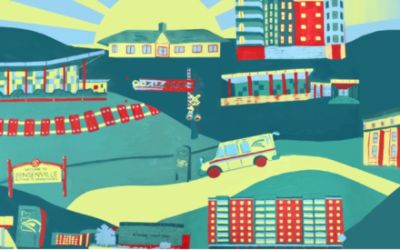 ---
Subaru Loves the Earth – Especially on Earth Day - Frank D
In the spring of 2021, Grand Subaru reached out to the Village of Bensenville to express interest in sponsoring an Earth Day Clean-up event within the community. After weeks of thoughtful planning, Grand Subaru's team and community volunteers worked together to collect enough trash from around the Redmond Recreational Complex Reservoir to fill an entire truck full of garbage. Additionally, they provided funding to purchase Earth Day t-shirts for all volunteers. Grand Subaru's efforts to make this event possible demonstrated their commitment to the planet while also recognizing the importance of giving back to the community in which they work. The Village cannot thank Grand Subaru and their staff enough for their efforts. We are truly thankful you choose the Village of Bensenville as your place of business.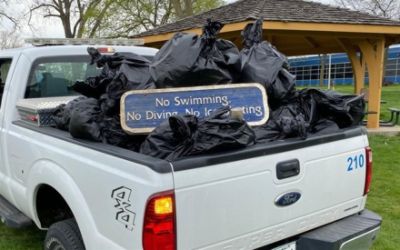 ---
Pinot - Getting Better with Age - Susan V
This is a story about how A.R.F.-Animal Rescue Foundation was able to help a senior cat find a forever home with the help and support from Grand Subaru. Pinot was surrendered to Chicago Animal Care and Control (CACC) on August 10, 2020 when her owner was hospitalized and would not be able to come home and care for her. She languished in a small kennel for a month, scared and alone with strange smells, getting more and more depressed every day. When Rachel saw Pinot's picture on CACC's Facebook page, she saw the potential in her furry face and knew she had to help. Even though Rachel wasn't an A.R.F. volunteer, she was so moved by Pinot's story that she had to get involved - she emailed and immediately became a volunteer so that she could foster Pinot. Once Pinot was pulled from the stressful environment of the city shelter, her true personality started to emerge. She is the epitome of a lap cat, wanting to spend all the time she can snuggling with her foster and getting pets and belly rubs. Rachel gave her a quiet, stress-free home to let her decompress from all of the changes she'd been through, which gave her the chance to let her personality shine. Pinot was adopted by a lovely first-time cat owner couple who wanted a mature cat to enjoy their quiet life with. They are looking forward to a life of her lounging in the sun, enjoying head scratches and watching the birds outside the window. We thank Grand Subaru for helping make Pinot's happy tail possible!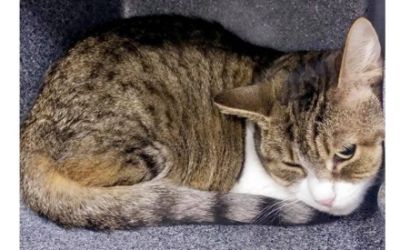 ---